Export Ban Helps Britten Manuscript Stay in the UK
While I'm sure the original foreign buyer of the auctioned off manuscript to Benjamin Britten's 'Young Person's Guide to the Orchestra' might disagree, I think it makes sense for England to have a law that allows a two-month period of time to match an offer in order to keep an object of significant historical importance within the borders of the country it represents.
The British Museum has a very impressive collection of musical manuscripts with works ranging from all the classical world's major composers. It is the proper home for a piece like this. If you are ever in London, it's a must see, in addition to the rest of the museum.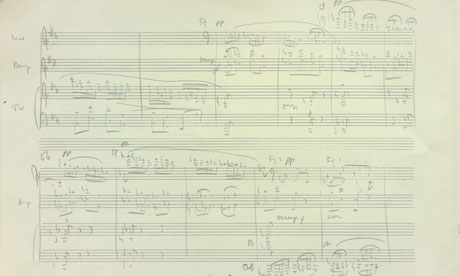 Export ban helps Britten manuscript stay in the UK | Music | guardian.co.uk.